Enlist in Stacy's Army to Take Action to Save Lives!

Whether you are an Esophageal Cancer patient, a caregiver or someone whose loved one has been affected by EC, you're already in a war you never signed up for.
We know it takes an army to win a war. That's why ECAN is recruiting for Stacy's Army. We will make sure you are armed with information and told you need, organized to apply your efforts where they will make the most difference, and supported throughout your fight.
Why Now?
Until the pandemic shut down activities across the nation, we had been planning for screening events throughout the U.S. with our patients who have developed new, minimally invasive devices to detect risk for Esophageal Cancer. Along with those activities, we had planned a lot of acitivies to help Americans understand why they need these screening tests: to raise the alarm that Heartburn can cause CANCER. We wanted to activate our troops to take full advantage of the great game-changers these new detection devices can be.
But even in our current world of social distancing, we can work to save lives – and become prepared for nationwide screening for Esophageal Cancer. We have many missions that can be undertaken from your home – and lots of ways to share a life-saving message during April for Esophageal Cancer Awareness Month! And once all of the restrictions on face-to-face contact are lifted, we will be prepared for a full-on screening offensive.
Why Stacy's Army?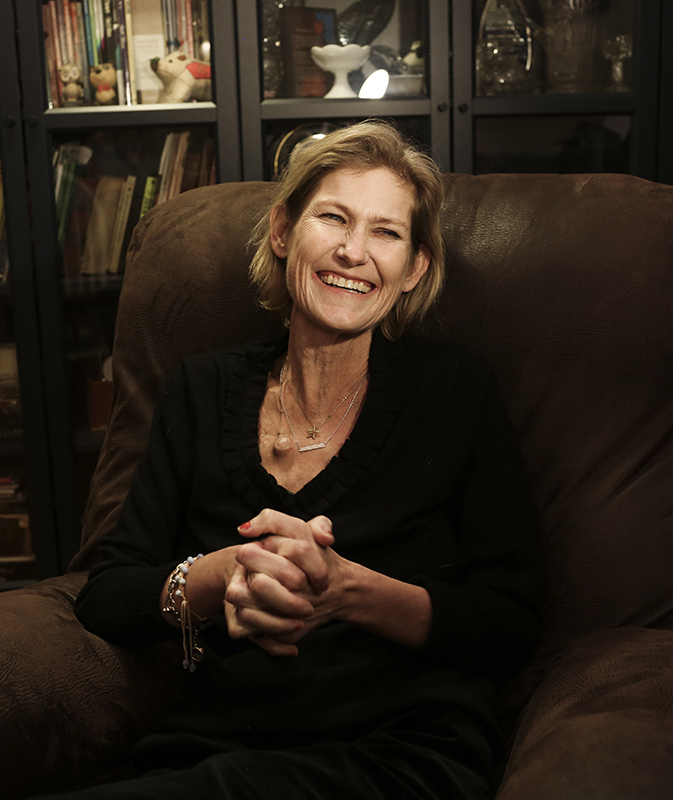 "Hope is important" – Stacy Alexander, January 9, 1969 – May 29, 2019
Stacy Alexander was a fearless warrior. Stacy Alexander was a 43-year-old mother of eight when she was diagnosed with Stage IV Esophageal Cancer. Doctors told her she would live just 3 months. But she proved those doctors wrong. And over the course of the seven years that followed, she became a relentless force: constantly developing ideas to defeat Esophageal Cancer, sharing a life-saving message everywhere she went, supporting other patients, and donating every month to fuel the fight against Esophageal Cancer.
Paint the Town Periwinkle was Stacy's idea – and it spread to the corners of the globe when, while pregnant with her ninth child, she hosted an event in her Tennessee hometown coordinated with events across the nation and the world!
From the day when she received that Stage IV diagnosis, and through her two recurrences, Stacy was full of grace, faith, and love. Her commitment to her husband and nine kids was profound, but her dedication to improving the lives of other people was extraordinary.
We lost Stacy to Esophageal Cancer in May of 2019. But Stacy's wonderful spirit lives on – not just in the memories of so many of us who knew and loved her – but in the battle to which she dedicated herself. This is why we are moved to call this critical effort Stacy's Army.
Why Me?
Nobody knows better the result of a diagnosis of Esophageal Cancer. Nobody understands better the dancer of not being aware of the risks posed by seemingly benign heartburn. Nobody can tell the story of why this matters bettert than those of us who have lives with the fallour of not knowing. Nobody had more passion to increase early detection than those who didn't get that opportunity.
YOU have the power to take the fight to Esophageal Caner. YOU can make a real difference. YOU are the deciding factor. YOU have power to make important change. Patients at risk for Eshophageal Cancer need YOU.
When you enlist, you'll control the missions you take on. We will give you choices on which actions to take, we'll give you the materials you need to be successful, and we'll give you the support you need along the way. And while a lot of missions we have planned must be put on hold because of current restrictions, we still have a lot of ammunition just waiting to arm you in this fight against Esophageal Cancer. Even better, you will have a chance to create future missions – give your ideas and leadership to make important change happen!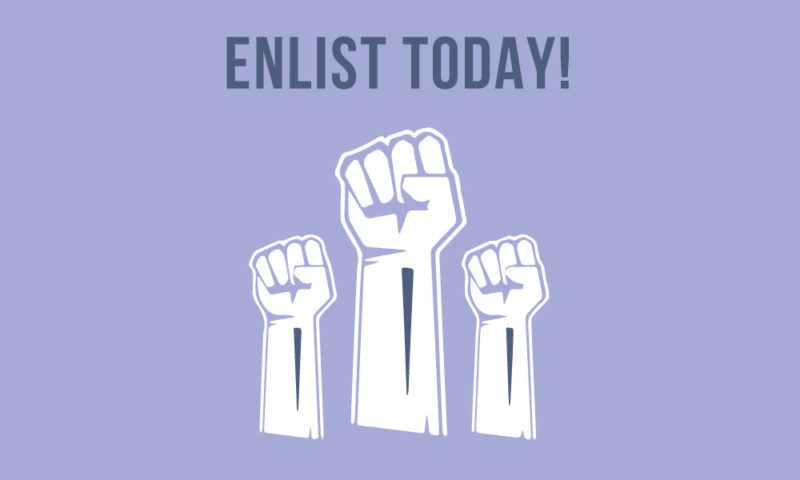 Get involved any way you can.
Because together, we can create change.
Sign up now and we will give you the details. 
And we promise that every step you will take will be designed to be something that would make Stacy proud.