Trustworthy Help to Find the Clinical Trial that's Right for You
ECAN is proud to partner with Massive Bio to provide patients with Esophageal and Gastroesophageal Cancer the information they need to find the best clinical trial for them.
Massive Bio connects patients to the best treatments and studies available.
Their team and AI technology work together to identify clinical trials that meet your needs. In addition to identifying eligible trials, their clinical team and experts will answer your questions and provide support during the enrollment process.
Massive Bio is dedicated to ensuring all patients have access to clinical trials, regardless of where they live.
Why Massive Bio?
Massive Bio's mission is to help people with cancer discover new hope by identifying clinical trials.
Massive Bio matches people with cancer to clinical trials of new oncology therapies, then supports them throughout the entire process—before, during, and after the trial.
Living with a diagnosis of cancer can be scary and confusing, which can make it a challenge to understand all of your treatment options.
Massive Bio is dedicated to helping people with cancer and their physicians seek out innovative new treatments that offer the promise of a new tomorrow.

Why Clinical Trials?
Clinical trials are scientific studies designed to evaluate the benefits and safety of innovative new treatments.
Participating in a clinical trial can give you access to potentially life-changing and even life-saving therapies years before they are available to the general public.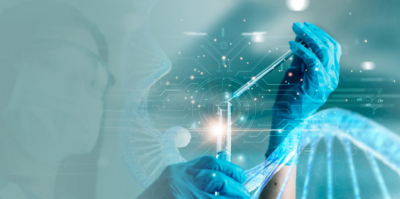 Connect to your own Massive Bio Patient Advocate and Learn More.
What You'll Get
• Latest Technology:
With their SYNERGY-AI technology platform, Massive Bio screens more than 14,000 active clinical trials around the globe to identify studies that are enrolling patients who match your medical profile.
• Quick Response:
They understand that time is precious, so they work fast. You receive a full report of available trials within 24 to 48 hours of providing your medical data.
• No Cost:
This service is FREE for patients and their physicians.
• For Everyone, Everywhere:
Massive Bio identifies clinical trials for all cancer patients, regardless of their location and financial circumstances.
• Breaking Down Barriers:
They assist you to remove barriers that may prevent you from participating in a clinical trial, such as paying for travel and dealing with other out-of-pocket expenses.
• Committed Support:
The Massive Bio team will be with you on every step of your journey.
Learn more about ECAN's Clinical Trial Matching Service from Dr. Arturo Loaiza-Bonilla, Co-Founder and Chief Medical Officer of Massive Bio, as he speaks with ECAN's Mindy Mintz Mordecai.
This webinar was recorded on July 25, 2023.