Meet our Board of Directors
President and CEO | Mindy Mintz Mordecai
Chairman | John C. Lipham, M.D.
Vice Chairman | Blair A. Jobe, M.D., F.A.C.S.
Secretary | Jeanelle Taverni, M.B.A.
Treasurer | William J. Hufnell, C.P.A., C.F.P.
Chairman Emeritus
Bruce D. Greenwald, M.D.
Steve Bende, Ph.D.
Sri Komanduri, M.D., M.S., FASGE, AGAF
Dana C. Deighton
Cheryl K. Middleton
Gary M. Gilbert
Stephen G. Muzzy
Vivek Kaul, M.D., FACG, FASGE, AGAF
Rick Smith, C.P.A.
Stephen C. Yang, M.D.
Meet our Board of Directors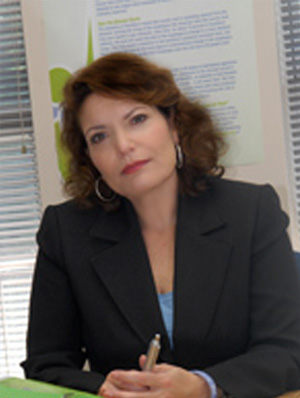 President & CEO
Mindy Mintz Mordecai, JD
Baltimore County, Maryland
Mindy Mintz Mordecai, JD | President & CEO
Widow of Esophageal Cancer patient
"This effort was borne out of my frustration that a disease that could have been cured if found at an early stage stole our family's happily ever after. Few things are more important to me than working to make sure other families do not suffer the pain Esophageal Cancer has caused my loved ones."
ECAN's founder, President and Chief Executive Officer Mindy Mintz Mordecai is passionate the fight against Esophageal Cancer in large part because she lost her husband of 14 years to Esophageal Cancer in 2008, when their daughters were just nine and twelve.  From 2014 – 2018, she served as a Patient Advocate on the Esophagogastric Research Task Force of the National Cancer Institute.  Mindy was proud to represent ECAN in collaborations that led to formation of the Deadliest Cancers Coalition and the GI Cancer Allliance.
Before launching ECAN, she was an experienced, award-winning media professional and attorney with a proven track record for leadership of nonprofit organizations that achieve positive change on issues of public importance.
In 1989, she graduated with honor from the University of Maryland School of Law and upon graduation became a litigator at Smith, Somerville & Case in Baltimore. In 1991, Ms. Mordecai was recruited to develop and lead an education advocacy project for Advocates for Children and Youth where her work resulted in better educational opportunities for Baltimore City Public School students. She later served as director of Public Safety Policy for the Greater Baltimore Committee where she spearheaded an effort to increase public funding of drug treatment and raised more than $2,000,000 from corporate and foundation sources to establish a community court in downtown Baltimore.
Mindy was an award-winning television reporter and anchor for two decades, working for ten years as a reporter and host for Maryland Public Television where her work received several Emmy nominations. She consistently garnered top journalistic honors while reporting and anchoring at commercial television stations in Indiana and Illinois prior to moving to Baltimore to report and anchor for WBAL-TV in 1986. Mindy also worked in public radio for several years, selected in 1998 as Baltimore City Paper's Best Radio Talk Show Host.
Ms. Mordecai is the mother of two daughters and resides in Baltimore County, Maryland.