Your Action Now can Save the Lives of those at Risk for Esophageal Cancer!

Join us this Giving Tuesday to Take Action to Save Lives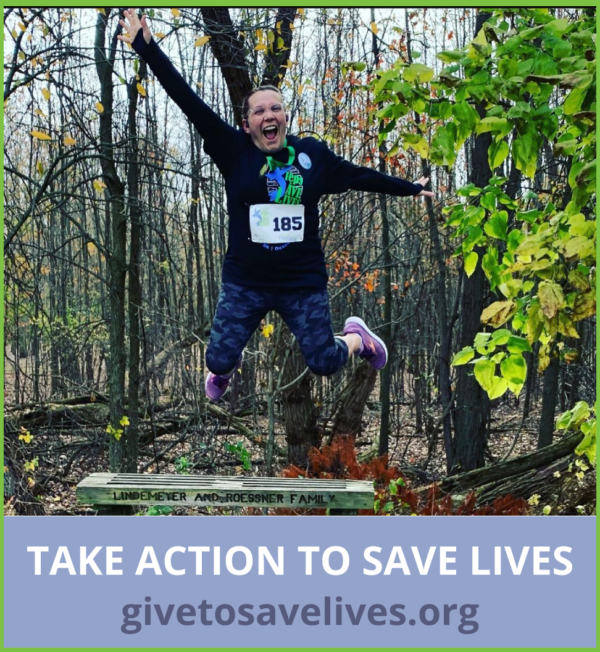 You can make Progress for Patients at Risk for
Esophageal Cancer.
This year, for the second time in history, thousands of members of the ECAN family convinced both chambers of the US Congress to include Esophageal Cancer in a multi-million-dollar cancer research fund!!!
Now we are working to keep Esophageal Cancer in the program for a 3rd year! 
Join the Fight for Millions in Research Funding
to End Esophageal Cancer!
That's just one thing you'll do when you take action to save lives this #GivingTuesday! 
You'll also MAKE TWICE THE IMPACT:
This year, every dollar given to our #GivingTuesday campaign counts as two!
A group of generous donors will match every donation dollar for dollar up to $15,000!
4 Great Ways You Can Get Involved on or before #GivingTuesday on December 1st
#2 Share ECAN's #GivingTuesday messages
with Family and Friends and tell them why this matters to you
See all the great campaign media at the bottom of the page!
An UnSelfie is just like a Selfie, but with a generous twist.

Take

a photo of yourself holding a sign that tells your followers why you're supporting ECAN for #GivingTuesday.
Click the link above to download a PDF you can print and fill in with your story.
Check out these great UnSelfies from years past: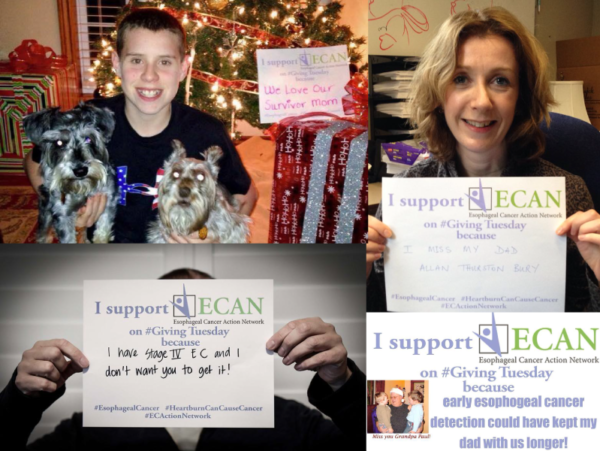 Giving Tuesday Campaign Imagery for You to Share
When sharing on social media please tag us at @ecactionnetwork and use the #ECAN #ECANGivingTuesday2020
Feel Free to Copy and Share any of these Images as Part of Your Giving Tuesday Outreach
Feel Free to Share Any of the Videos Below
Just click the arrow in the righthand corner to share!
Why I Support ECAN: Joe Leo's Story
Why I Support ECAN: Alexa Kuehls Edens
This Video Demostrates How Much Awareness the ECAN Community Raises as a Result of ECAN starting Esophageal Cancer Awareness Month!
Why I Support ECAN: Dr. Matthew Stachler, Esophageal Cancer Researcher