Top Individual Fundraiser
The Individual who raises the Most to Fight Esophageal Cancer through Steps to Save Lives,
will receive a gift courtesy of the Estate of Humphrey Bogart, one of ECAN's treasured partners.
The film icon died of Esophageal Cancer in 1957.
….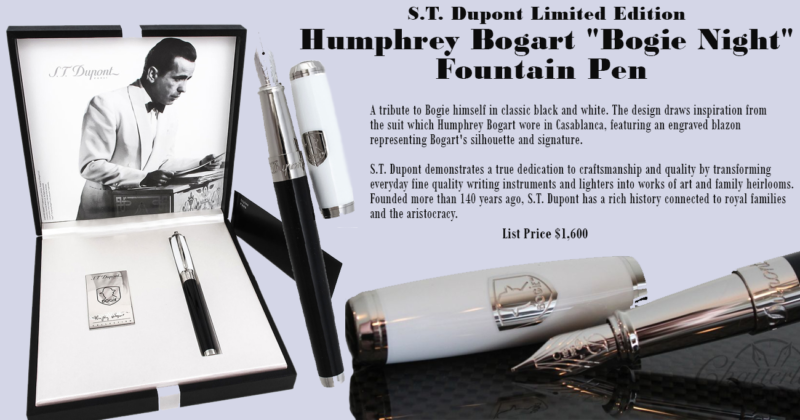 This elegant S. T. Dupont Limited Edition Humphrey Bogart "Bogie Night" Fountain Pen is a tribute to Bogie himself in classic black and white, drawing inspiration from the suit Bogart wore in Casablanca!
S.T. Dupont demonstrates a true dedication to craftsmanship and quality by transforming everyday fine quality writing instruments into works of art and family heirlooms. 
Our partners at the Estate of Humphrey Bogart will send this elegant gift directly to our Top Individual Fundraiser after our closing ceremonies on October 25th! 
We thank our friends at the Humphrey Bogart Estate for their support for our life-saving mission for nearly a decade – and to Stephen Bogart for being such a stellar ECAN spokesman!
…..
---
Top Fundraising Team
Every member of the team that raises the most for Steps to Save Lives 2020 will receive a Periwinkle Blue Wicking Shirt with a special design of the team's choice.  Are you running in honor of someone special?  Your design can have their name or picture.  Is your team from one company? Place your team logo on the shirt!  Or show your family pride.  It's up to you – and we'll have our graphic designer help with your idea if you want that kind of support.  (Teams must raise a minimum of $1,000 to be eligible.)
…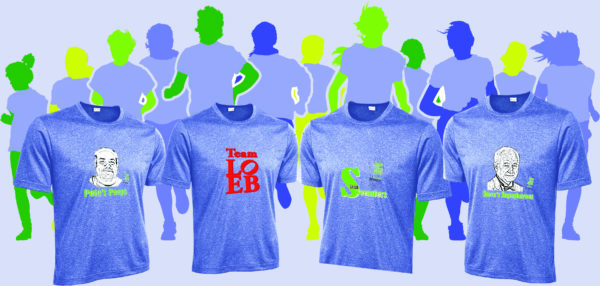 …
---
Prizes for Individual Fundraisers
As your fundraising totals climb, you'll add more prizes – you will take home all five if you raise $1,000!