Join ECAN as we celebrate the contributions of all of the individuals and organizations who led and supported ECAN's efforts in the beginning – and reflect on all that their early support made possible at Grateful Reflections: The Cancer Dancer Tribute on Friday, September 22, 2023, from 6:30 pm – 10:30 pm at the Marriott Owings Mills Metro Centre in Owings Mills, Maryland.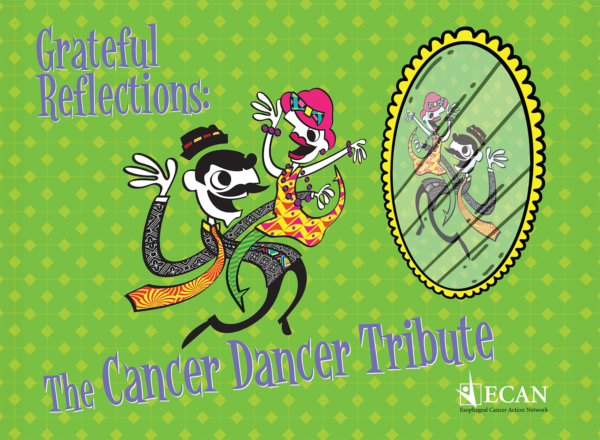 Learn more at CancerDancer.org.
During this fun event, we will pay tribute to all of the efforts that have allowed ECAN to make a difference for patients at risk for Esophageal Cancer across the nation and the world.  We are planning a night of Dinner, Drinks, and Dancing with Delightful Reflections on Memories of the Past and Inspirations for the Future.
Register before September 1st to receive a $25 discount on tickets by using the promo code FOUNDER to claim your discount.