Low doses of an inexpensive, well-tolerated drug were found to increase the appetite, weight gain, and quality of life for patients receiving chemotherapy for newly diagnosed advanced cancer.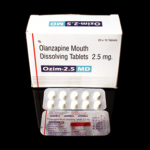 In a double-blinded, placebo-controlled trial, researchers in India found that providing low doses of the anti-psychotic medication olanzapine resulted in more than half of the patients achieving their caloric intake goals, compared to less than 20% of patients who received the placebo.
Read the full study here.