This week marks 15 years since my sweet husband Monte took his last breath on earth. Still filled with gratitude to have had such a wonderful husband, I know I was lucky to have known such a loving, supportive marriage. I am also filled with the tremendous loss his death dealt to our kids and me. But that's not why I write now.
Hoping for Change
As Monte lived his final weeks, we talked about what we could do to make sure other families didn't go through the tragedy we were living. We had no idea what we could do. But we knew we could not stand by and do nothing.
In starting ECAN, I didn't know what I didn't know. I began with the thought that if people knew they were at risk of this deadly cancer because of reflux disease, we could save their lives. It didn't take long to understand that wouldn't be enough. And it was impossible to know what a small group of committed people might be able to accomplish.
Actions that Mattered
I was proud in 2009 when ECAN started Esophageal Cancer Awareness Month, but became truly hopeful in 2011 when we were able to convince the National Cancer Institute to include Esophageal Cancer in its ground-breaking cancer genome mapping project known as The Cancer Genome Atlas (TCGA). Little did we know that TCGA findings would one day lead to the approval of immunotherapies for Esophageal Cancer patients.
We could not have predicted that our advocacy with Congress could result in double-digit increases in federal spending for Esophageal Cancer research year after year. That is what has happened for the past couple of years and what we hope for this year and the years to come.
But today isn't the time to pat ourselves on the back. As I think of my Monte's dramatic decline over the course of the brutal battle he fought with this beast, I understand that far too many other families know that excruciating pain. Every. Single. Day.
That is why we continue to push harder for more – and faster – progress. Our tiny organization has grown some over the past 14 years, yet we remain small – but mighty. Our agenda grows every year and our goal to reach the day when nobody must die of Esophageal Cancer remains front and center.
Everyone Can Make a Difference
ECAN is personal to me. I'm extremely grateful that it is personal to so many of you as well. I think our experience over the past 14 years has shown that there is so much each of us can do, even when we think we have no power. And that continues to be true today. For example, you can go to
BeatEC.org
to let Congress know how important Esophageal Cancer research is to you. It just takes a moment of your time and we've proven that it can lead to millions in new research funding. Go to
ECAM2023.org
to get involved in all of the many ways to share a life-saving message during Esophageal Cancer Awareness Month which will begin on Saturday. If you have the ability to donate, we try to make it quick and easy at
GivetoSaveLives.org
. We hope you will agree that investment in ECAN will pay off in meaningful progress!
Thank You!
If our shared mission matters to you, please accept my thanks and the thanks of my family and the many families who have made ECAN's mission to save lives personal to them as well.
If I have the good fortune to be here 15 years from now, I hope I will be able to see that – thanks to folks like you and the rest of our ECAN family – we are very close to reaching that day when nobody has to die of Esophageal Cancer as Monte – and so many others – have.
With tremendous gratitude,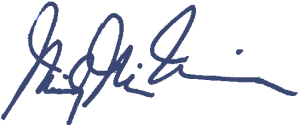 Mindy Mintz Mordecai