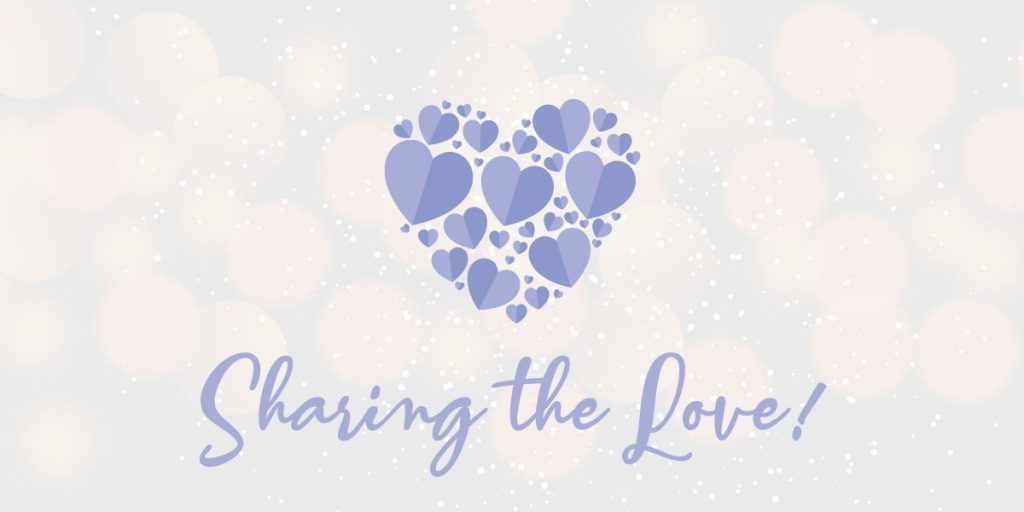 Love doesn't make the world go 'round.
Love is what makes the ride worthwhile.
                                                                                                                        ~ Franklin P. Jones
We feel honored that members of our ECAN family have generously shared their loves stories with us.
We hope these stories touch your heart as they have touched ours.
Happy Valentine's Day!
Mervyn and Monica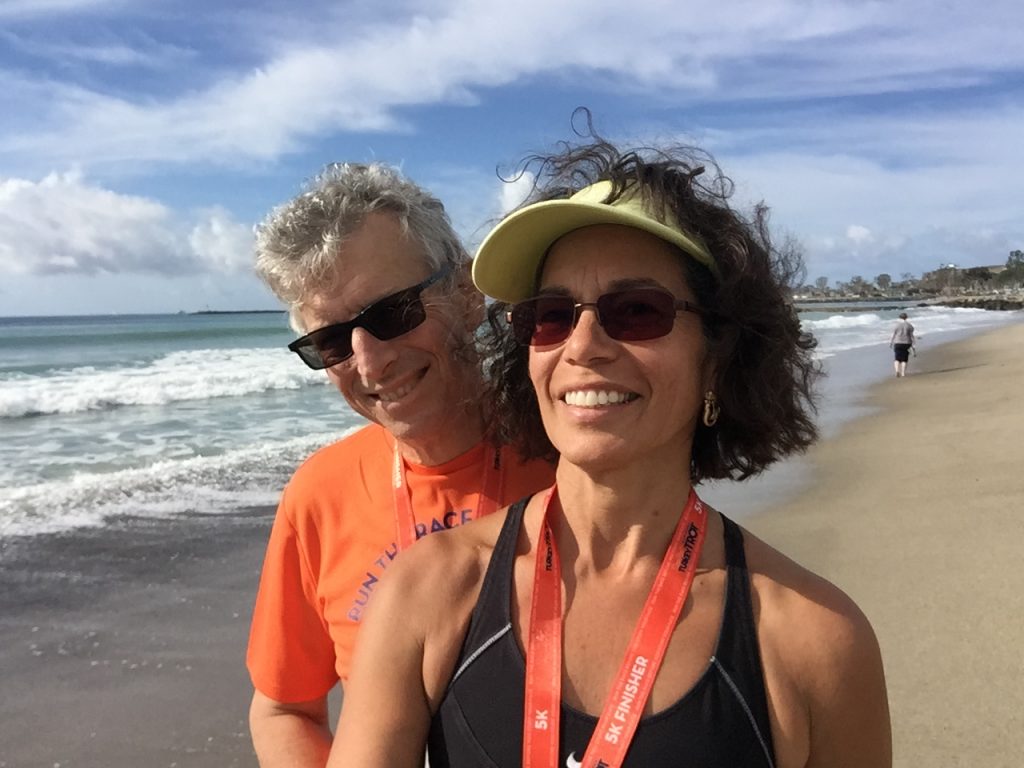 Monica and Mervyn met on a curbside!
"When I would go for lunch I kept passing this cutie, sat on the curb in the parking lot, munching on her lunch!" said Mervyn. "Didn't seem right to me, so I invited her to join me one day. I had no ulterior motive at that time (well maybe a little!)"
One lunch became multiple lunches, then a dinner, or two, or more. "I thought Englishmen were reserved and not romantic. But he was stealthy! Mervyn was both humorous and romantic. I asked to see his passport!" recounts Monica.
Their friendship developed into a strong love as they learned more about each other. Now they run together, cook together and travel together.
When cancer came along, and severe complications from surgery, they dealt with that together also, twice – Monica moved into the hospital with Mervyn and didn't go home until he did (with the exception of a quick trip to get clean clothes).
And of course the future will be …. together.
Monte and Mindy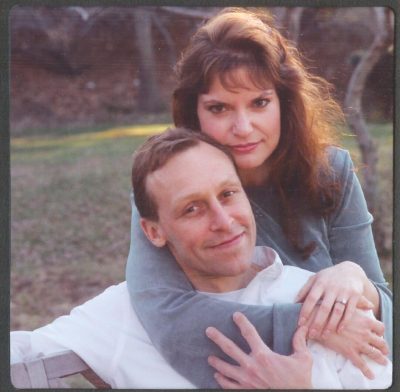 We met on a blind date. A guy named Valentine fixed us up. 
I was 32 – he was 48. I wanted a family – him, not so much. It was like a lot of things in our lives – not at all the same, and yet, in perfect harmony. Yin to Yang.
He accepted my contention that kids bring some of life's greatest joys and we were blessed with two beautiful babies. He was an amazing father – and husband. Our lives were filled with so much joy. 
Even through all the terrible days of fighting cancer, he kept his positive outlook and we remained "us". When he was hospitalized, unable to eat, we had "dates". I brought a video, climbed into his hospital bed, and we ate ice cubes from a cup like popcorn.
Even as we knew he was dying, I assumed he would always be with me. I had felt him with me every day since our lives were joined. But I was wrong. No words can describe the emptiness when he was gone. It's been nearly 12 years and I have rarely felt that he was with me.  And yet, every day he is present in my life.
Kindness and love were the most important things to him – and he lived every day that way. That example guided me as I found my way to a new life without him by my side. His values are the core of my existence. I believe it has made our children the amazing people they are today. So on this Valentine's Day, I say thank you a million times over to to Jeff Valentine who introduced me to Monte Mordecai.  He's the most important Valentine in my life.  
Chris and Marsha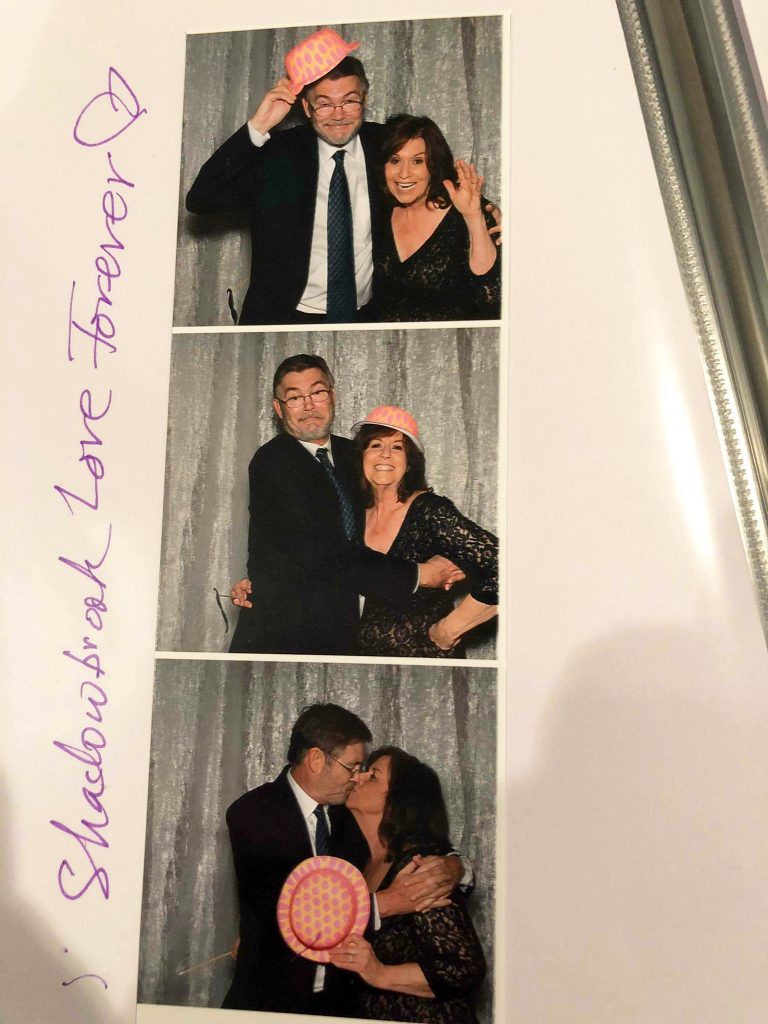 All of us lucky to have experienced a loving relationship, whether with a spouse or lover, a parent, child or friend, know that we learn almost limitless things from our relationships. Relationships help us confront and tame the demons and fears which reside in all of us, and how to maximize and trust the gifts and desires we also all possess.
Last week, looking out the window as my plane was about to land in beautiful San Diego, flying back from a visit with our girls, I thought about some of the things Chris taught me, tears spilling forth as I remembered. When I met Chris, I was a fearful flyer. Not any longer. Chris not only soothed my anxiety, holding tightly onto my hand, but he expertly explained every disquieting noise and then taught me about how planes fly, using knowledge gained from his father, an aerospace engineer, as well as his own brief aviation experience. Chris, a vastly gifted musician, often entertained me, burst into song without much prompting, and helped curate my taste in music. He taught me about journalism and nurtured my writing, again soothing my self-doubts and guiding me with his expertise to feel more confident expressing myself. Chris encouraged me in every enterprise I undertook—parenting, graduate school, my work as a psychologist, the arts in which I dabbled, in volunteer work, making a home for our family and becoming a more than respectable cook. He helped me overcome my long time trepidation about public speaking, coaxing me and coaching me to realize and develop my talent. And he made me feel beautiful, smart and unique.
I think, along the way, I taught him a few things and helped him grow into the man he became.
Chris had a particular talent which endeared him to others. Chris really listened and paid attention when you spoke. He asked you penetrating questions and worked hard to get to know you. He always made you feel that you were the amazing one in the conversation or relationship. He had such great curiosity in life, in the world, in things, but mostly in people. He loved peoples' stories, which is part of what made him such a great journalist, educator and public relations professional. You would almost always walk away from a conversation with Chris feeling good about yourself, feeling interesting, feeling amazing. It's only now that he's gone that the truth has fully emerged. He was the amazing one.
Donna Andrew
I lost the love of my life to esophageal cancer in September of 2017. He had been diagnosed only 11 months prior. We had been together for our forty years, and missed our 40th wedding anniversary by only days. I will never get over losing him, nor will I ever forget how valiantly he fought to live despite the deadly diagnosis that came with this horrible disease. I pray that a cure will be found soon, so that others do not have to go through the dismal prognosis and life-changing treatment for this disgusting disease. He will forever be my Valentine.
Lorraine Turner
My father was diagnosed on Valentine's Day in 2013 with stage 4 EC. While it should be a lovely day, it's my day to remember to spread the message that Heartburn Can Cause Cancer.
Judith Zeilenga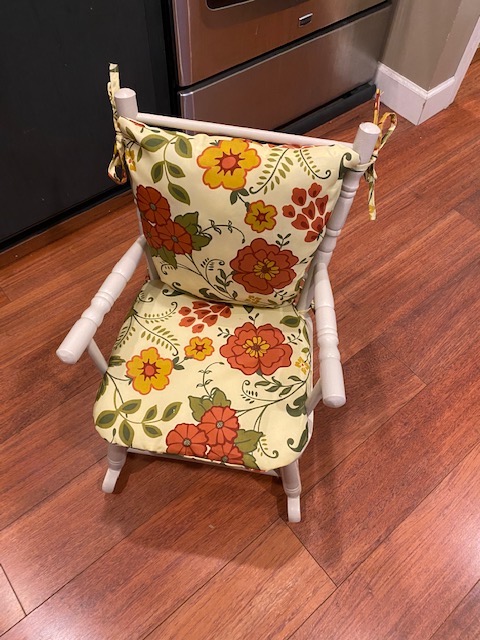 Five years ago, this April, we lost our family "rock" to esophageal cancer. My husband Neil was taken from us far too soon. We had so many plans for our shared futures. That August day back in 2013, upon the discovery of the late stage of the disease, Neil stated his commitment to take up the sword against the disease and fight for his life, and he did. Although he did not survive past 20 months after his diagnosis, he left us with lasting memories and what will be a long-remembered story, forever etched on many hearts.
I recall one day Neil was crying outside in our garden. I asked him what was making him so terribly sad. He was normally steadfast and optimistic. He said "I have had such a wasted life. I have not contributed anything." I assured him that there were scores of people he had touched over his lifetime, life lessons he had so generously shared and his amazing wisdom that helped everyone he encountered on his path. His patience and kindness knew no bounds. It was obvious to us all just how tremendous his contributions were. He was a humble man and never thought he measured up. He was a giant.
He left us with so much to carry us forward as we continued on without him. His legacy for us included a little rocking chair. The story began with a neglected pile of shattered pieces of timber at the side of the road. Neil reconstructed that chair, and himself, on his final mission of hope, renewal and transformation.
And here we are five years later, over the grieving and recounting our blessings. I have written a children's book in Neil's honor, that has just recently been accepted for publication. It is not yet in print but soon will be. "Periwinkle's Chair" is written in the voice of our granddaughter, who was just a wee one at the time of Neil's passing. Her character shares her discovery of her grandfather through a little chair, once broken and abandoned, now beautiful and renewed.
The legacy of Neil Zeilenga did not end with refurbishing of a child's rocking chair. His contributions will extend far beyond our family. Neil's story will be an inspiration to all families who are struggling with the devastation of esophageal cancer and other terminal illnesses that threaten us. New discoveries and truths are emerging about esophageal cancer. It would be too late for our precious Neil, but the number of families these scientific breakthroughs will help in the future will be significant. It is hoped that Neil's story will reach many and remind us of the fragility of life and that we should never to forget to be generous, kind and grateful.
Winona Campbell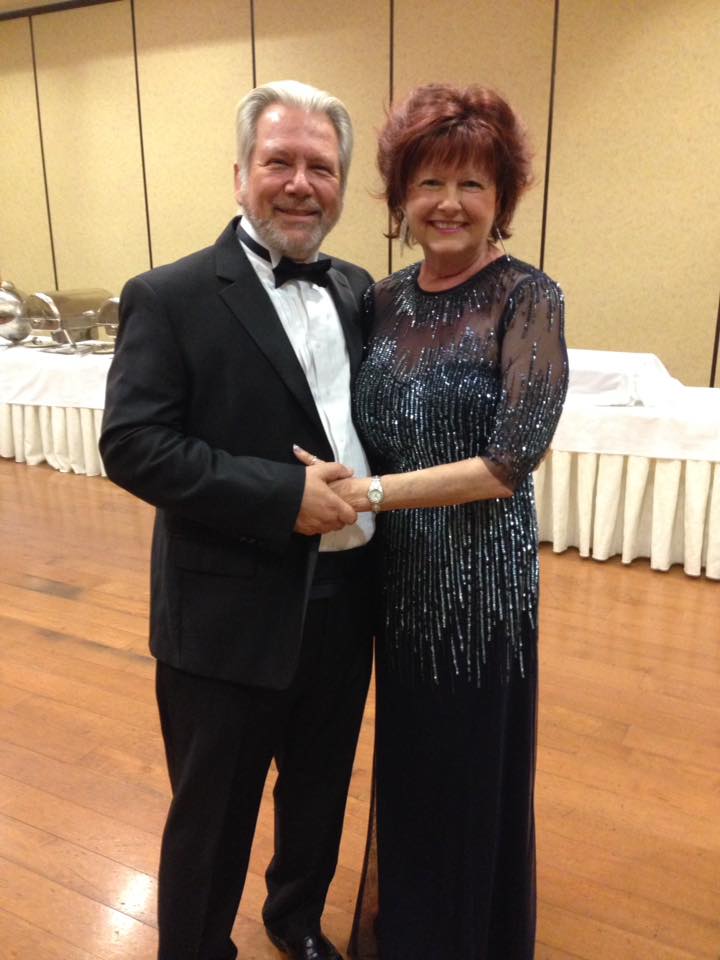 I found your site after my cousin, Cindy Orrico, died after a long battle with EC. She was a dynamic woman who raced Corvettes, traveled with her husband Joe and was sensitive to the highs and lows of her relatives, friends and strangers.