BE A LIFE-SAVER THIS APRIL!
Here's one simple way to make a difference…
Sign up for ECAN's TEXT-A-DAY service and every day in April 2023 you will get a very shareable text message with social media posts, videos, infographics, and other important information for you to share with everybody you know via text and email and on your social media channels! We make it easy for you to share life-saving information with all the people you care about. Please allow 24 hours for processing.
SHARE A LIFE-SAVING MESSAGE WITH YOUR NEIGHBORS!
Let them know that Heartburn can cause Cancer – and help them get the facts!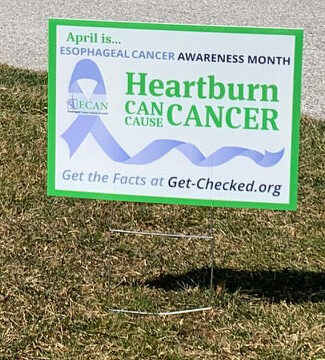 PURCHASE YOURS TODAY at ECAN's Buy Periwinkle Store.